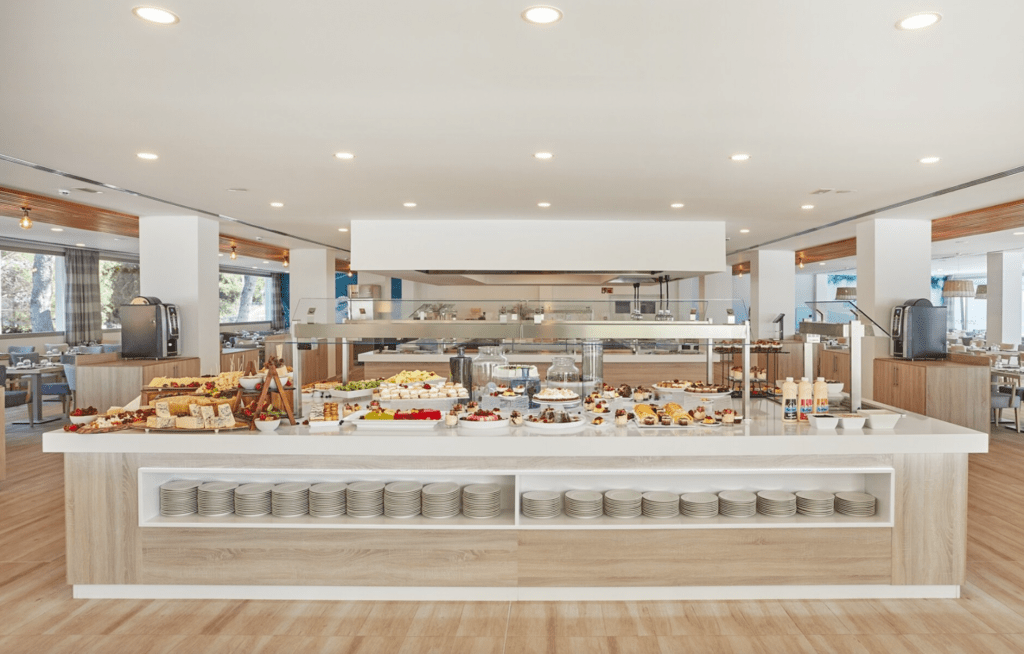 Before long, hunger started to creep in for Monty and his friends, and the hotel restaurant had opened for lunch. They decided to make their way over and satisfy their growing appetites.
As they entered the restaurant, it mirrored the opulence of the reception area – pristine, well-lit, and adorned with an array of tempting starters, mains, and desserts. Monty couldn't contain his excitement at the prospect of sampling the diverse culinary offerings. He was determined to try a bit of everything and make the most of this delicious spread.
Meanwhile, Rainbow Ted had already set off into town in search of signs of the impending nightlife. Monty couldn't help but chuckle to himself, knowing Rainbow Ted's affinity for a good night out. He remarked, "We probably won't see Rainbow Ted for a couple of days now; you know what he's like." It seemed that Rainbow Ted was on his own adventure within their holiday, one that was sure to be filled with music, dancing, and lively nights out.